Women Empowerment Cell
Women Empowerment Cell was established in this college to empower the women students. Women Empowerment Cell composed of Senior Faculty member as Convener and five faculty members as Committee members.
Women Empowerment Cell Committee
Dr. V.ANANTHA LAKSHMI PRINCIPAL CHAIRPERSON
Dr. K.JHANSI LAKSHMI LEC. IN CHEMISTRY CONVENOR
Dr. D. KRISHNA GAYATHRI LEC. IN TELUGU MEMBER
Ms. NPVL DEVI LEC. IN COMMERCE MEMBER
M. SUDHA SRI II B. Sc MPC STUDENT MEMBER
P. GAURI DURGA BHAVANI II BA (HEP) STUDENT MEMBER
Proceedings of Inclusive Cell - Proceedings
The objective of Women Empowerment Cell are
To build Confidence through income generating programmes
To enlighten the importance of health, fitness and nutrition through different programmes.
To provide social awareness by organizing important days related to women & issues related to women.
To make them understand the present position and status of women in the contemporary society.
Women Development Cell organized number of activities like
* Self defense courses (taekwando)
* Legal awareness programmes by prominent lawayers, Judges
* Awareness on Nutrition, Health awareness programmes
* Awareness programmes on Women rights, Sexual Crimes ,Gender based discrimination, 33% Reservation Act, etc., under Empowerment Activities.
Activities by Women Empowerment Cell - Report
The students are capable to understand their role in family and national development, enlightened to many opportunities and self employed.
Women Development Cell planned to involve so many social service activities and making tie up with other organizations to uplift women.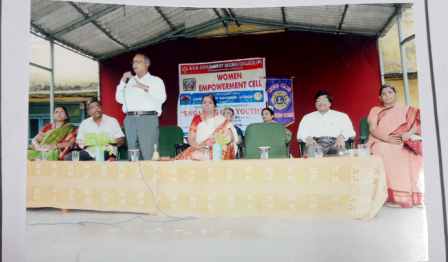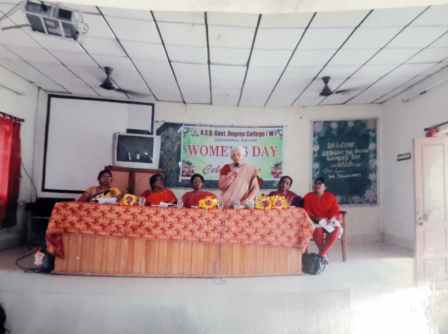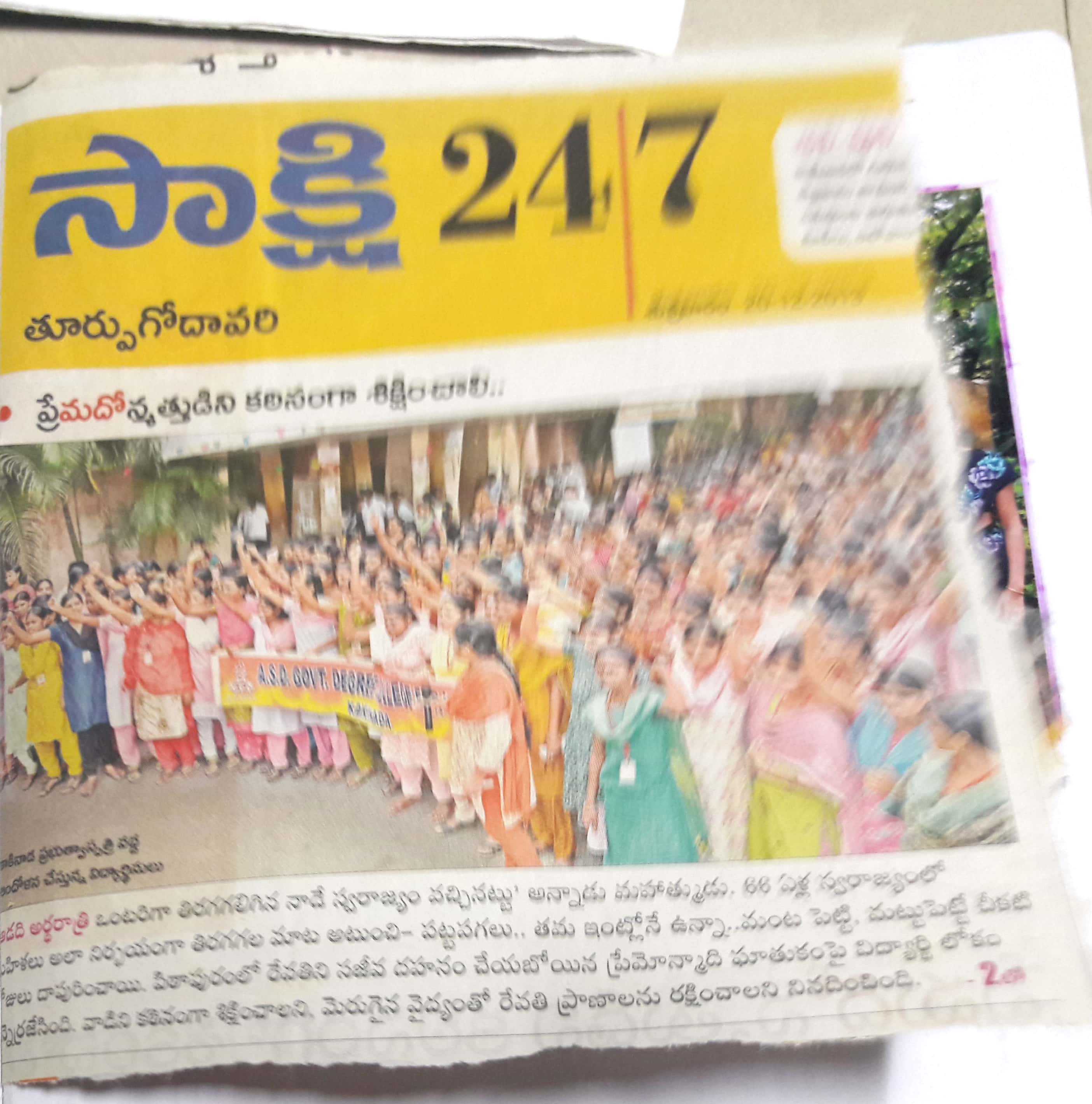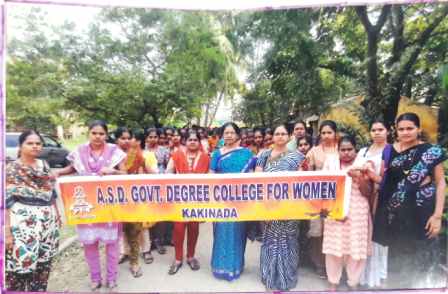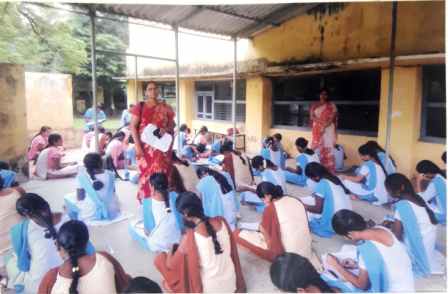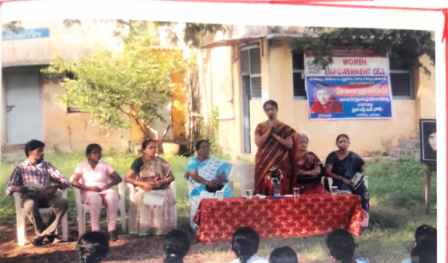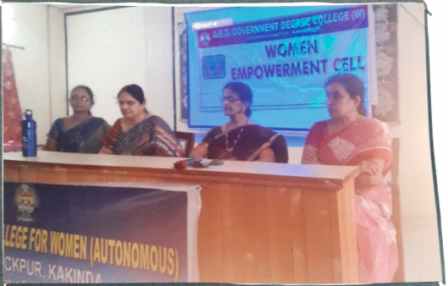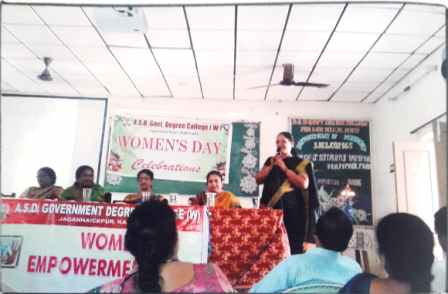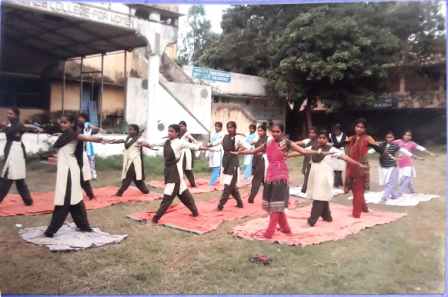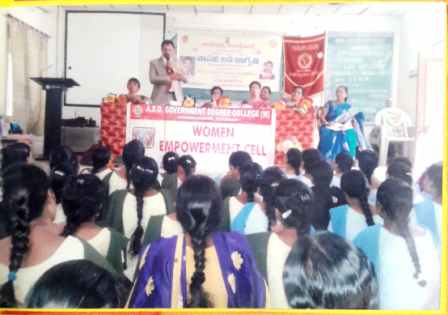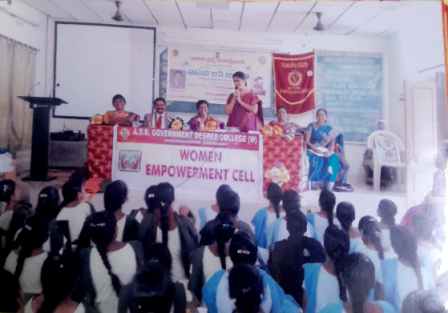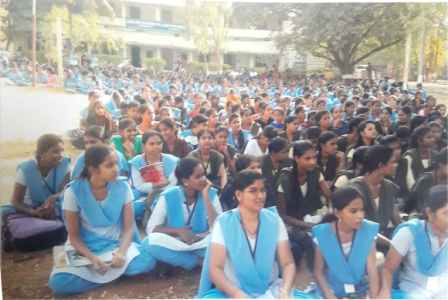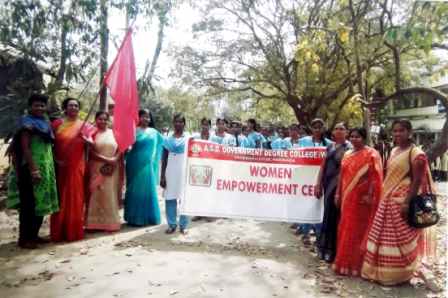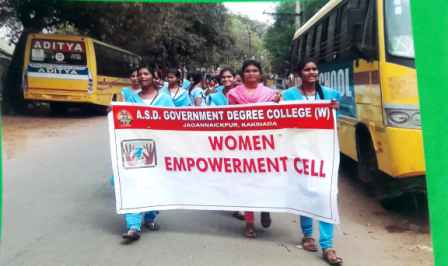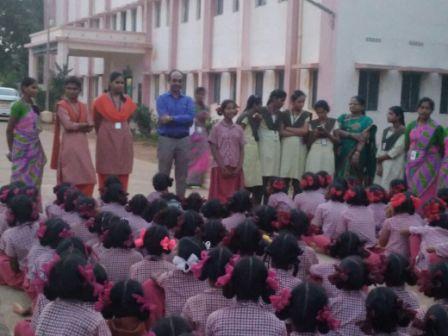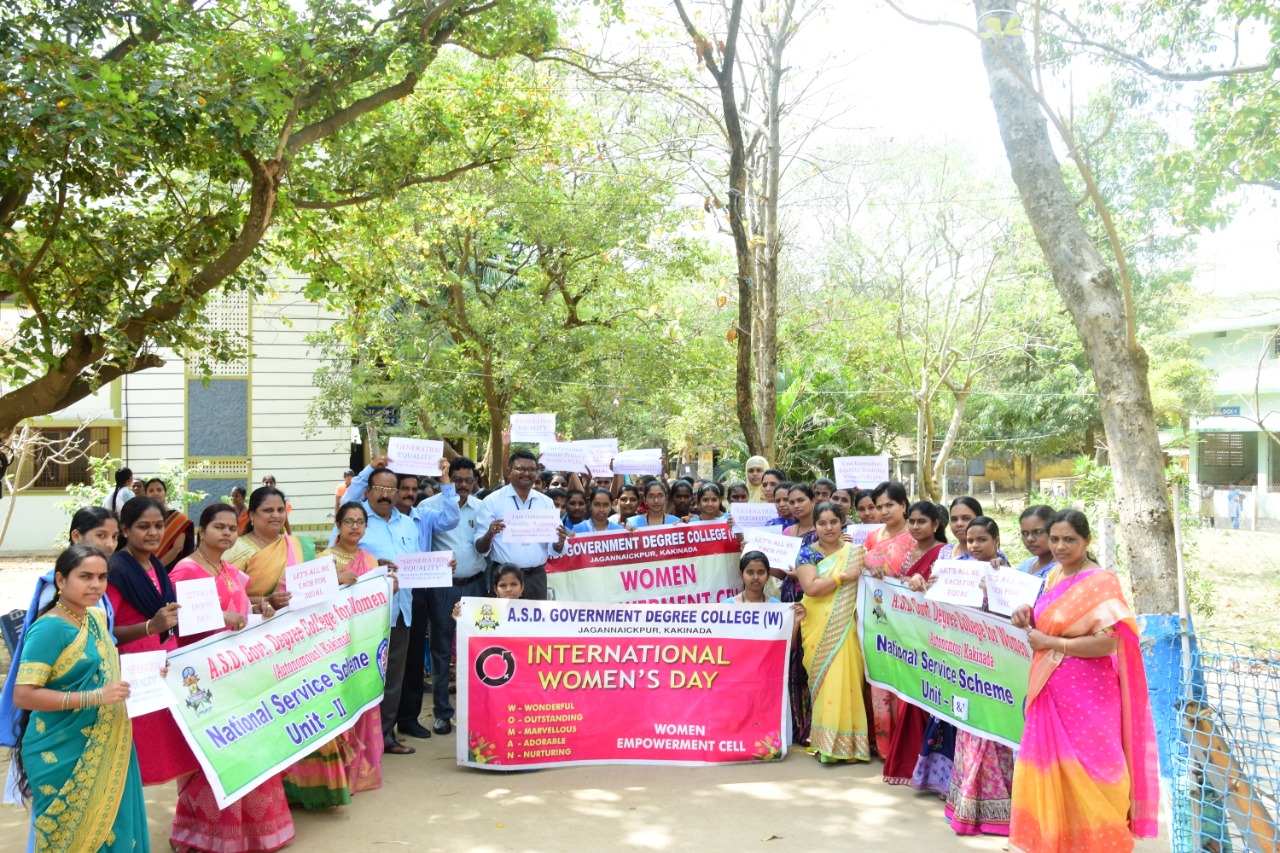 International Women's day Celebrations,08-03- 2020